Reviews for Just Insurance Services, Inc & Metro Coast Insurance Services, LLC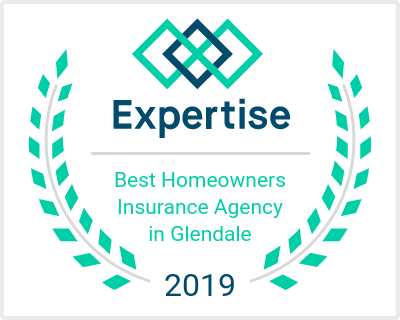 Testimonials for Just Insurance Services, Inc & Metro Coast Insurance Services, LLC
MJ Landry
Dear Jacob/Summer,

First of all, my words are a small expression of how happy I've been as a client of your agency. It's been a few years (approximately 15) since we've met and established what I believe to be one of the most beneficial relationships I've had in the ANY professional business let alone the insurance business.

Your commitment to my needs is truly above and beyond what I would have ever expected. I remember receiving a phone call from you one evening with regard to renewing my vehicle policy. The rates had gone up on my current policy and you took the liberty to review my policy, research the best company with what my requirements were and ended up saving me over $200.00 over the next year. That was so unexpected but certainly solidified my relationship with you.

Your prompt response to my requests, most recently regarding a rental car while I was in New Hampshire with my son this summer, has assured me that I am in the most capable hands. You had my information to the rental agency within one hour. The gal I was dealing with was astonished on how quickly she received my information you. That made me very happy and proud to be with you all.

I truly look forward to the next 25 + years relationship with both you and Summer and your associates who have always treated me with respect and courtesy. Thank you for keeping the worry out of my mind when it comes to my insurance needs for my home, car and more recently medical.

Most Respectfully,
Mary-Jo (MJ) Landry
A Proud and Preferred Customer of Just Insurance
---
Louie M
Jacob is an extremely trustworthy agent. He is honest, efficient, and fully takes care of all my insurances needs at a very good rate.

---
N O'Neal
Jacob Mizysak of Just Insurance has been our Insurance broker for the past three years. We have both our autos, homeowners and a dwelling policies through Just Insurance. We have always found the staff very responsive and helpful. Our phone calls are returned promptly. The polices are always issued correctly as requested and the rates are terrific. It has made insuring our autos and properties a worry free process.
---
Jim K
I have been a client for 11 years. After having a JOKE of an Insurance company such as Geico where you are nothing more than a number. Give me your money and if you need something we will get to you when we have time. Why do people believe the 97% customer service rating. You have taken the time to make sure that you show customer care. That is unheard of in today's business market.

Thanks for being there for me!
Jim K
---
Dave M
I am an out of state client and Jacob has delivered the utmost in customer service, which has given me the piece of mind to know my rental property is properly insured.
---
Jennie N
I had to find an insurance company long distance from Nebraska as I was moving to Arizona and had to have renters insurance before I could move into my apartment. Just Insurance came to my rescue and was great. So many other agencies contacted either wouldn't call me back or promised me quotes but never sent them. I now have all my insurance with Just Insurance and they have been there with answers to any question I might have. I definitely would recommend them to anyone looking or not looking for insurance.

Jennie N
---
Kathy S
Reviewing possible ways to save money after a recently forced reduction in salary, I responded to a "lower your insurance rate" pop- up on my home computer.
Just Insurance was one of many companies that immediately responded to my inquiry.
However, Jacob at Just Insurance also did a follow - up phone call just to see if I had any questions about his quote.
Man, did I. I had been with "Allstate" for 42 good driver rated years and the rate he just quoted was 50% less annually than my Allstate rate. My first question was he sure he had the correct automobile information. We have had Corvette's for 15 years and each time I had checked for other insurance, most companies stated they do not insure Corvettes.
Jacob confirmed the automobile information, provided information about the company that would be the best insurance carrier for me, Kemper, and after 42 years I was going to say good bye to Allstate.
For the first time I now have an insurance broker.
Being new to this type insurance service, I do not know what to do next…Jacob tells me, I do nothing, he does. Believe me when I say I did do nothing except, verify the information on the application, sign the application and the auto pay authorization, everything else was handled by Jacob.
Mind you now, I have only had this insurance 6 months and thankfully have not had to request any claim services, but I am positive Jacob would handle any claim details as efficiently as my application and all the apprehensions I explained to him at leaving the 42 years of known insurance behind.
Thank You for all you do to make my transition to Kemper Insurance a fantastic experience.

Kathy S
---
Eilene R
Dear Jacob,
I'm sending this note as a thank you for all your hard work, efforts and dedication to our Insurance Policies.
As busy as you are you've have always been just a phone call away. I don't know how you do it!
Over the last 5 years, you've have continually kept our family informed of competitive rates, policy coverage, industry changes and more then anything, help us get the best coverage for our family needs and budget. In today's economy you are one of our most valuable resources and appreciate you're loyalty to our family. We strongly recommend you to anyone looking for good agent!
You are our 'Security Blanket' for our home and lives!!
Thank you !


Mark & Eilene R

Glendale, Arizona
---
Joseph W
Jacob, and everyone with Just Insurance Services, has been absolutely terrific!

I'm particularly pleased with their prompt and courteous service, and I intend to continue using them for all my insurance needs.

Joseph W
---
Mari W
After being dissatisfied with the service with Farmers and Allstate, I decided to look for a new insurance agent. My boss even referred me to his agent, the rate was still high. I finally decided to meet with Jacob, as he saved me about $200 per month! I have since referred him to my brother."
---
Jason P
I was impressed that my agent was shopping around to find the best rate. It was a nice relief to not have to do the price comparisons myself.

---
Nancy M
I am a real estate agent and have referred clients to Jacob for insurance policies on their homes.

Jacob is fast and efficient in giving policy quotes and vital information to my clients for their new homeowners insurance policies. My husband and I have had our insurance with Jacob for the past 15+ years and have found him to be professional, knowledgeable about his products and very personable to work with. I highly recommend Jacob at Just Insurance for your insurance agent.